Aleksander Hynna
Instructor
Contact
Education
LL.M., Osgoode Hall Law School, York University
LL.B., University of Toronto
B.Mus., McGill University
Member of the bar of Ontario (Law Society of Upper Canada)
Biography
Since 2007 I have worked as legislative counsel in the Legislation Section of the Department of Justice Canada, drafting and advising on legislation and the legislative process. I have drafted legislation touching on all areas of Canadian federal jurisdiction (including international law, criminal law, Aboriginal law, intellectual property law, administrative law, pension law and banking law). I regularly lead internal Department seminars on various matters related to legislative drafting and the legislative process.
I joined the Department of Justice Canada in 2005, as legal counsel to the Department then known as Indian and Northern Affairs Canada. Prior to joining the Department of Justice, I was counsel in the litigation department of a large national firm.
Before attending law school, I enjoyed a (very brief!) career as an orchestral musician.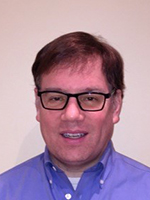 Updated January 05 2017 by Student & Academic Services