Bilika H. Simamba
Instructor
Contact
Education
L.L.B. Bachelor of Laws (University of Zambia)
AHCZ - Advocate of the High Court for Zambia
LL.M. - Master of Laws (University of Zambia)
LL.M. - Master of Laws in Legislation (University of Ottawa)
Biography
I was called to the Zambian Bar in 1977 upon which I was appointed State Advocate in the Ministry of Justice. In 1978 I became Assistant Parliamentary Draftsman, later Parliamentary Draftsman and eventually Chief Parliamentary Draftsman (head of department) in 1987. After a four-year stint in the Legal Office of the Common Market for Eastern and Southern Africa (1988 to 1992), I returned to the Ministry of Justice as a long-term legislative drafting consultant on the World Bank funded Financial and Legal Management Improvement Project (FILMUP) for the next two years. Later I was Head of Legal Training at the National Institute of Public Administration teaching, among other subjects, constitutional law.
From 1997 to 1999 I was Principal Parliamentary Counsel in Guyana under the Commonwealth Fund for Technical Cooperation (CFTC). I moved to the British Virgin Islands in 1999, still drafting legislation, and sometimes acting as Attorney General. Finally, I came to the Cayman Islands in 2003 where I am Senior Legislative Counsel.
In the course of my career I have also undertaken many short-term consultancies drafting legislation. Altogether I have drafted legislation full-time for more than twenty years. I have also served as a member of the Council of the Commonwealth Association of Legislative Counsel.
I have published in legislative drafting and substantive areas of law in the Caribbean, South Africa, the United Kingdom and Zambia, among other places.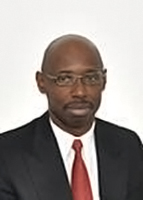 Updated November 06 2014 by Student & Academic Services