Dale Dewhurst, LL.M.
Associate Professor/Coordinator Legal Studies/Program Co-Director
Contact
Education
LL.M. - Master of Laws (University of Alberta)
J.D. - Juris Doctor (University of Saskatchewan)
B.A. (Hons.) - Philosophy (University of Saskatchewan)
Supervisory Interests
Philosophy of Law
Ethical Theory and Professional Ethics
Alternative Dispute Resolution
Client Counselling
Access to Justice
Biography
Dale Dewhurst is an associate professor in Legal Studies and a Co-Director of the Post Baccalaureate Diploma in Legislative Drafting program. Dale has a background in law and philosophy and before joining the faculty in 2003 he practiced law and mediation in private practice in Saskatchewan and taught professional ethics for Athabasca University. Dale's interests include virtue ethics and justice, jurisprudence/philosophy of law, therapeutic jurisprudence, access to justice, Indigenous law, alternative dispute resolution and professional ethics. Dale's current research interests focus on a comprehensive approach to justice embedded in natural law theories of justice and virtue ethics. His research is carried on at three levels. The sociological/applied level examines the application of existing approaches to law and justice within society and seeks effective ways to make existing justice systems more accessible and empowering for a broader range of individuals. The analytical/normative level studies law and dispute resolution system design and seeks to improve justice systems themselves in ways that are more responsive to diverse conceptions of justice. Finally, the meta-theory level evaluates and criticizes law and justice in terms of the ideals or goals postulated for them.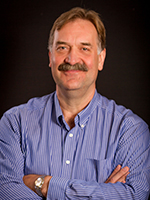 Updated November 06 2014 by Student & Academic Services