Daniel Greenberg
Instructor
Contact
Education
LL.B. (Trinity College, Cambridge)
Barrister of Lincoln's Inn
Biography
Daniel served as Parliamentary Counsel (UK) from 1991 to 2010 and is now: a consultant at Berwin Leighton Paisner LLP; a legal adviser in the Office of the Speaker's Counsel, House of Commons; the General Editor of Westlaw UK Annotated Statutes and Insight Encyclopaedia; the Editor of Craies on Legislation, Stroud's Judicial Dictionary and Jowitt's Dictionary of English Law, and the Editor of the Statute Law Review.
Daniel has an international legislative drafting and training practice, and has been involved for many years in training and teaching projects in the UK and around the world, on a range of legislation, Parliament and machinery of government issues.  As a Fellow of the Institute of Advanced Legal Studies, University of London, Daniel teaches on the LLM in Legislative Studies and on other courses, including emphasis both on the teaching of legislative drafting and also on the training of others to deliver effective training in their home jurisdictions.
In recent years Daniel's training activities have included training Members, Clerks and support staff of the National Assembly for Wales, and lawyers and policy officials of the Welsh Government, in legislative preparation and scrutiny.  He also works with Members, Committees and staff of the Northern Ireland Assembly providing training in legislative scrutiny.  He advises and appears in front of Parliamentary Select Committees in Westminster, Cardiff and Belfast.
Daniel's international work in recent years has included training officials of the Attorney General's Departments, and other civil servants, in Malaysia and Myanmar.  He carried out a review of legislation for the Government of the Falkland Islands, which he is now assisting in implementing, and has drafted legislation for Gibraltar, the Falkland Islands, Bermuda and elsewhere.
In the United Kingdom, Daniel has drafted a number of private Members' and private peers' Bills, as well as drafting Bills, amendments and statutory instruments for a range of clients in the government, special interest, charitable and commercial sectors.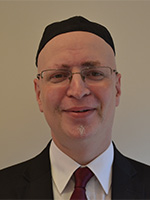 Updated October 21 2015 by Student & Academic Services