Don Macpherson
Instructor
Contact
Education
B.A Bachelor of Arts (University of Manitoba)
LL.B. Bachelor of Laws (University of Manitoba)
LL.M. Master of Laws (Laval University)
Certificate in legislative drafting (University of Ottawa)
Called to the Bars of Manitoba and Bermuda
Biography
I joined the Legislation Section of the Canadian Department of Justice in 1992, after having worked as a legal adviser in the Criminal Law Policy and Public Law Sectors of the Department. I drafted Bills for the Canadian Parliament for over 20 years, including regulatory legislation in many different areas of federal jurisdiction, financial legislation and criminal law Bills.
In 2004, I worked on a CIDA project in St. Lucia to reform their Civil Code. From 2005 to 2010, I worked for the Government of Bermuda, drafting criminal, immigration, transportation, financial and customs legislation, and serving as Chief Parliamentary Counsel from 2006 to 2009. I returned to Ottawa in 2010 as an independent legislative drafting consultant; since then I have since done work for the Regional Law Revision Centre in Anguilla and the European Union Legislative Reform Project in the Turks and Caicos Islands.
My wife is an Ottawa music teacher and I have a son in Gatineau and 2 daughters in Banff.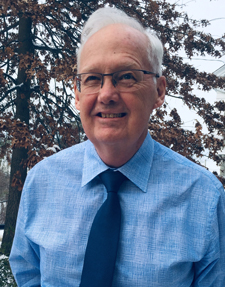 Updated November 06 2014 by Student & Academic Services