John Mark Keyes
Chief Legislative Counsel
Justice Canada
Instructor
Contact
Biography
Mr. Keyes graduated from the Faculty of Law at the University of Toronto with an LL.B. in 1979 and was called to the Bar of Ontario in 1981. He obtained a Bachelor of Arts degree from the same university in 1982. In 1983, he received a Diploma in Legislative Drafting from the University of Ottawa and, in 1985, an LL.M. from the same University.
Mr. Keyes joined Justice Canada in 1984, working first as a legislative counsel in the Privy Council Office Section examining draft regulations, then moving to the Legislation Section in 1987 to draft government bills. From 1999 to 2013, he worked in various managerial positions in the Legislative Services Branch. He became the Chief Legislative Counsel in 2005 and has also been the departmental champion for Sustainable Development and the co-champion for Official Languages. He retired from this position in 2013 to pursue teaching and legislative consulting activities.
Mr. Keyes has also been a visiting professor and is currently an adjunct professor at the Faculty of Law, University of Ottawa, teaching mainly in the fields of legislation and administrative law. He has also taught drafting courses in Malaysia and Bangladesh and has published a number of scholarly legal articles and casebooks, as well as a book on delegated law-making by the Executive Branch entitled Executive Legislation and published by Lexis Nexis.
Mr. Keyes has been a member for over 20 years of the organizing committee for the bi-annual drafting conference of the Canadian Institute for the Administration of Justice. He is also the Treasurer of the Council of the Commonwealth Association of Legislative Counsel (CALC) and the editor of its journal, the Loophole. Finally, he is active in community theatre and is the President of the Ottawa Little Theatre.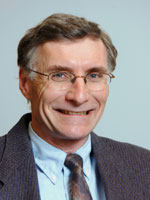 Updated November 06 2014 by Student & Academic Services