Lionel A. Levert QC
Instructor
Contact
Education
B.A (Laval University – Quebec)
LL.L. Bachelor of Civil Law
LL.B. Bachelor of Laws (common law) and certificate in legislative drafting" (University of Ottawa)
Biography
In 1976, I became a legislative drafter with the Secretariat of the Legislation Committee (Quebec Department of the Executive Council). I subsequently held the position of Director of legislation in the Quebec Department of Municipal Affairs for one year.
From 1980 to 2006 (when I retired from the public service of Canada), I worked for the Department of Justice of Canada, in Ottawa, first as a legislative drafter with the Legislation Section until 1981. I then became Secretary to the Statute Revision Commission with the task of coordinating the preparation of the Revised Statutes of Canada, 1985. I remained with the Commission until my appointment, in February 1988, as Deputy Chief Legislative Counsel (Legislation Section).
From July to December 1994, I was acting Associate Deputy Minister, Civil Law and Legislative Services. On February 22, 1995, I was appointed Chief Legislative Counsel (Legislative Services), a position I had been acting in since January 3 of the same year.
From March to June 1997, I was acting Associate Deputy Minister (Civil Law). In that capacity, I assumed responsibility for the Department's Civil Law functions relating to the Province of Quebec, in addition to my ongoing responsibilities as Chief Legislative Counsel.
On February 1, 2001, I joined the International Cooperation Group (ICG) of the Department of Justice as Special Advisor – Legislative Drafting. I remained with that group until my retirement in September 2006. During my years with ICG, I headed a major law reform project in Bangladesh, the most important component of which had to do with the strengthening of the Law Ministry's capacity to draft the government's legislation.
Since taking retirement from the public service of Canada in 2006, I have been active in various countries (Mali, Lesotho, Malaysia) as a part-time consultant in the area of legislative services.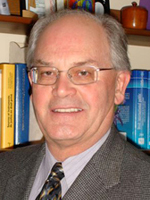 Updated November 06 2014 by Student & Academic Services