Paul O'Brien
Instructor
Contact
Education
B.Comm. (University of Melbourne, 1983)
L.L.B. (Honours) (University of Melbourne, 1985)
L.L.M. (First Class Honours) (University of Cambridge, 1988)
Biography
I began my career in legislative drafting at the Office of Chief Parliamentary Counsel, Victoria, Australia, in 1994 after working for various Government Departments. I had also previously worked for a large law firm in Victoria, where I qualified as a barrister and solicitor, and for a large law firm in London, UK. I had also worked for a short time in senior barristers' chambers in London. I spent 14 years drafting in Victoria, during which time I rose to the position of Deputy Chief Parliamentary Counsel.
In 2008 I moved to Hong Kong and worked for 3 years as a Senior Assistant Law Draftsman in the Law Drafting Division of the Hong Kong Department of Justice. Since returning to Australia in 2012 I have been Principal Parliamentary Counsel - Finance and Resources Adviser in the Office of Chief Parliamentary Counsel, Victoria.
Presently, I am Senior Assistant Parliamentary Counsel at Office of the Parliamentary Counsel, Northern Territory.
I have given a number of presentations on legislative drafting at conferences of the Commonwealth Association of Legislative Counsel and published a number of articles in the association's journal "The Loophole". I've also given talks on legislative drafting to groups of lawyers, public officials and students.
In my leisure time I particularly enjoy travelling, and have visited over 65 countries and 170 UNESCO World Heritage sites.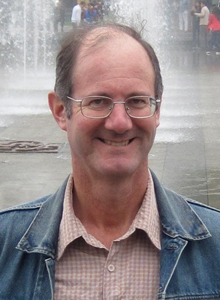 Updated November 06 2014 by Student & Academic Services